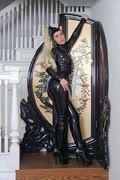 My Dear Feet & Shoes Freaks! After a long period I'm finally back! I would like to apologize for such a long period without updates. Unfortunetaly I had some illness problems in my family that made impossible to keep the updating of Feet & Shoes On The Web.

But everything is ok now and here we are for the november edition of Full Exposure. Please, enjoy! And keep in touch because we have much more to come!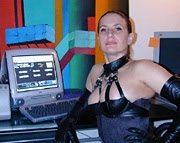 Mistress Boss accessing our site

Our guest, this month, is a very special and famous dominatrix. I am really proud to present Domina Irene Boss, from Pittsburgh (USA). In the next pages you will be able to know her and learn about what she thinks about feet & shoes fetichism. I hope you all have fun!